Reviews & Video
41 Companies Hired John for Their Events Last Year
Along with 11 comedy clubs, 4 country clubs, some bars, an American Legion or two, and two weddings..

Reviews from Satisfied Clients
Everywhere we go around Stephenson County, people are singing your praises! We have had many good comedians in the seven years that the Night of Comedy has been held, but everyone agrees YOU ARE THE BEST.
Your ability to take life's everyday experiences and our home communities and connect them with your humor and with all age groups is truly an art form.
We don't think that the towns of Dakota and Davis will ever be the same. Even our Mayor and Sheriff enjoyed how you wove their responsibilities into your routine. Many people told us they were in tears from laughing so hard and that your hour and a half performance went too fast!
John, we appreciate your spending the extra time with our audience. You captured our personality and spirits-and earned a special place in our hearts. Hope your birthday started out with Belgian waffles and you were able to celebrate your day with the same joy you bring to others.
THANK YOU for standing with us!
Best Regards,
Diane Vaske & Sue Swanson
Directors
VOICES Domestic Violence Program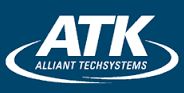 "Just a quick follow up to thank you again for a great night of comedy and fun at our annual holiday event! Our team is still talking (and laughing) about your performance. I've heard many say that it really made the event a success and is one of the best company events we've had in several years. Many have also asked me if they can find out where you are performing next so that they can see you again! Please let me know as I'm happy to pass that info along to them.
Thanks again for being so easy to work with and making our party a real success!"
Jarrod Krull
Communications Manager
ATK Armament Systems – Plymouth, MN

John, I cannot describe how much I enjoyed meeting you and watching you perform. Everyone I spoke with was delighted with your show and had a memorable experience. Today I bumped into several folks who went on and on about what a great evening we all had.
Thanks for the kind words for our staff and the excellent food. They work very hard every day for our members and appreciate it being noticed.
Please feel free to use me as a reference anytime, you have earned the highest praise I can offer.
Regards……
Brian McFarland –
Royal Palm Yacht & Country Club – Boca Raton, FL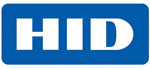 "I just wanted to send a quick note to thank you for the comic relief last Wednesday.  Everyone had a great time, in fact, many asked if we could get you back every week!  Thanks again for spending the time with us, it was a great break in our day. Hope the rest of your journey in North Dakota/Minnesota went well, and that you are enjoying warmer temperatures than we are right now! "
Traci Johnson
HID Global Corporation – Eden Prairie, MN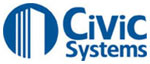 We truly enjoyed having you at our symposium and our customers were thrilled. I even had 2 requests to make you our annual entertainment.
Best wishes in all the future holds for you. I'm sure it will be great!
Jill Kessler, Senior Trainer –
Civic Systems, LLC – Madison, WI 
John, I can't thank you enough for entertaining our sales team. The feedback was fantastic. You made me look good and that's hard to do. People were still talking about some of your jokes on Thursday.
Thanks for raising the bar and making it harder for me to keep this group happy next year. If you need a testimonial or anything, just let me know. All the best for a successful 2015 !
Steve Ross
Marketing Manager
Brakebush Brothers, Inc.
My members who were able to attend truly enjoyed every bit of the evening. They have been talking about it for weeks. They loved how he took real personal stories and talked about them and how we all in same way related to them! I really enjoyed the interaction with the crowd. It makes everyone feel like they are part of the show.
Be prepared for an evening full of laughter and tears, happy tears from laughing so much! You will walk away after 60 -90 minutes wanting more and not wanting to end the night. John was one of the best performers we have had. I look forward to working with John again in the near future.
Gina Broeckelman
Beloit Area Chamber of Commerce
John –
Just wanted to say "thank you" again. The employees have been telling me this morning what a great time they had. One employee said he has not laughed that hard in a long time….
Best wishes to you and if we are ever in need of a comedian again, I will give you a call.
Katie Ide
Exec Administrative Asst./HR Specialist
McLeod Cooperative Power Association
Good Morning John,
You were a huge hit; the members are still talking about the success of the evening. I would not hesitate to have you perform again, hopefully we can work together in the future. Happy Holidays.
Kurt Pitcher
Somerby Golf – Byron, MN

John, I can not tell you how well the evening went. This was the perfect "first time" comedy event. You were great and the length of your show far exceeded my hopes. I am still getting positive feedback from members as I see them.
Thanks again and should you need anything from me please just ask.
Bob Pace
Cortland Country Club, Cortland, NY
It was so nice to meet you and talk to you last week. I have received awesome feedback on your performance for our GM Conference! Thank you for making the night one to remember and talk about. I hope you are enjoying your time in Minnesota.
Thanks again and hope to see you perform again sometime in the future! J Have a great weekend!
Carrie Salzer – Office Manager
Neighborhood Restaurant Partners Florida, LLC
What a great show. You and Mike made me look good. As you probably knew the town was dealing with a crisis. The fire dept. was the command post for the police and FBI. All turned out well and you and Mike helped with comedy
relief.
Peter Tropp
Town of Beloit Fire
Thanks John! Everyone really enjoyed the show! We had nothing but positive feedback from everyone. I hope you have a safe and happy holiday season!
Sean Wolf
President

Wolf Paving, Milwaukee, WI
Past Performances
Microsoft
Walmart
Wells Fargo
Aflac
3M
Toro
Home Depot
Schwan's
Mutual of Omaha
Boston Scientific
Cargill
Honeywell
Progressive Insurance
ING Direct
Xcel Energy
Other Companies & Entities:
American Heart Association
University of Minnesota
Oregon Trail Equipment
PettiJohn's Auto Center
Select Trusses
Hill Brothers Transportation
Litzenberg Memorial County Hospital
Community Memorial Healthcare
Cass Country Mermorial Hospital
Missouri Cattlemans Association
Nebraska Corn Growers
Fridley, MN Fire Department
Hiawatha, IA Fire Department
National Association of Electrical Contractors
Minnesota Beer Wholesalers Association
Minnesota Beverage Distributors
No Name Steaks
Divine Concrete, Inc.
Black Hills Home Builders Association
Jardine, Logan & O'Brien Law
Central National Bank
Sports Related:
The Daytona 500 Experience
Professional Hockey Players Assoc.
Hibbing, MN Archery Club
Golf Courses and Country Clubs
Cortland Country Club, NY
West Lake Country Club, GA
Perham Lakeside Golf Course, MN
Thief River Falls Golf Course, MN
Owatonna Country Club, MN
The Ponds Golf Course, MN
New Ulm Country Club, MN
Ibis Golf, West Palm Beach, FL
Citrus Hills Country Club, Hernando, FL
The Country Club of Winter Haven, FL
Silverthorn Country Club, Spring Hill, FL
The Forest Country Club, Ft Myers, FL
Comedy Clubs:
ACME Comedy Company,
Joke Joint Comedy Club
Funny Bone Comedy Club, IA
The Improv San Jose, CA
Snickerz Comedy Bar, Ft. Wayn, IN
Bonkerz Comedy Clubs, Florida
Jokerz Comedy Club Milwaukee, WI
Knuckleheads Comedy Club
Giggles Comedy Club, Milwaukee, WI
Cap City Comedy Club, Austin, TX
San Antonio Comedy Club, TX
Goonies Comedy Club, Rochester, MN
Comedy Club on State Street, Madison, WI
Comedy Zone, Washington, DC